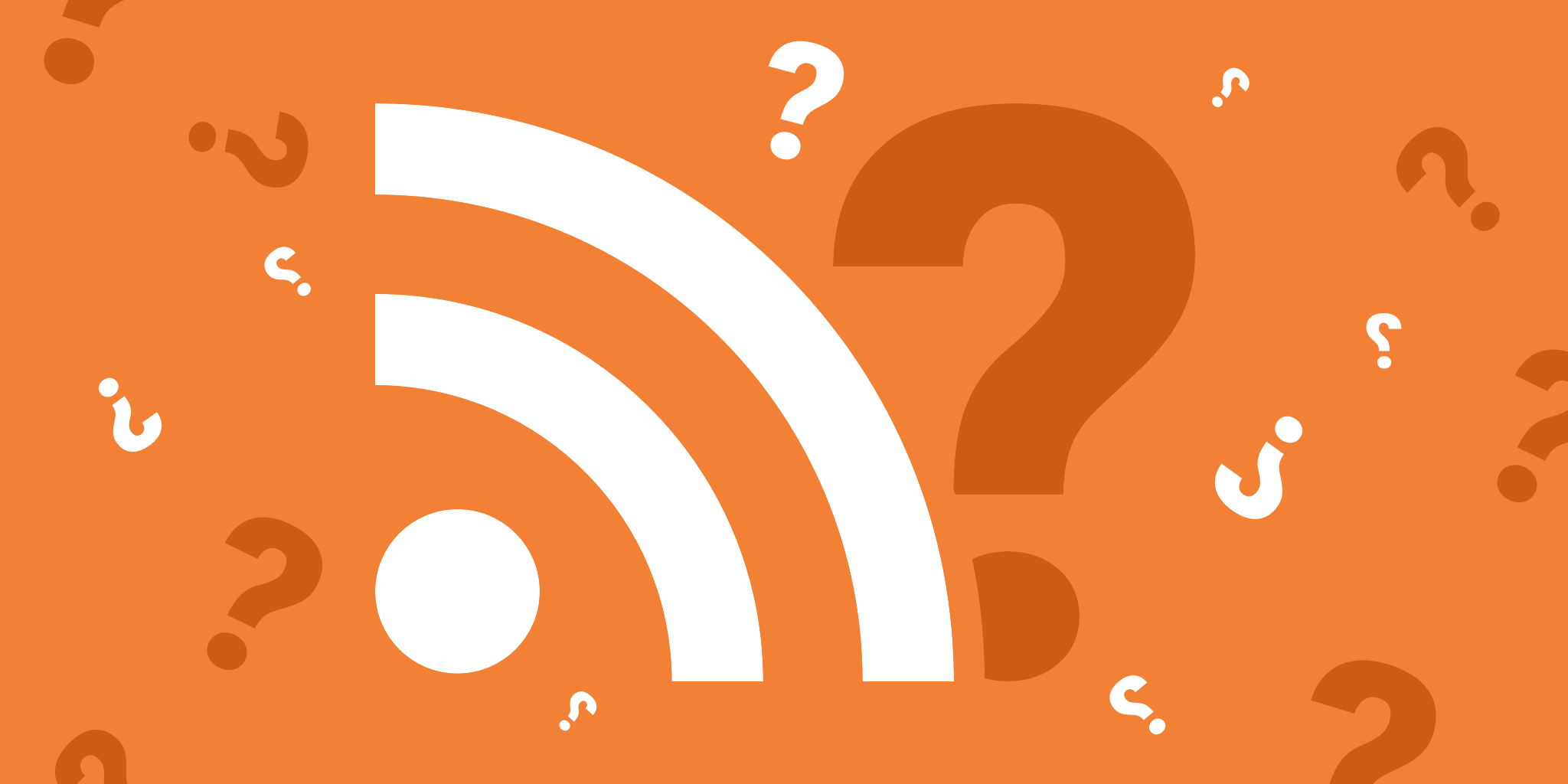 How to find an RSS feed's URL & why do you need it?
Revisit RSS and embrace a life of order. Now more than ever, RSS assists users with managing their reading and volume of content coming their way. Modern RSS readers enable users to add as many feeds as you need, even work around obvious challenges such as the decline of RSS support for many websites.
It may take a little while and some digging around, but there's always a way to discover an RSS feed URL and even create one of your own. But let's start with the basics…
Why do you need the RSS feed's URL?
The simple answer – if there's no feed URL, there's no RSS feed. No RSS feed means that the site you want to add to your RSS reader is, for all intents and purposes, invisible. Contemporary RSS readers like Inoreader have an in-reader search tool, which finds any website with an active RSS feed. When it can't, then there's no RSS feed to begin with.
Website owners should consider the part of the readership, which opts out of social media, and add an RSS feed's URL either in the code, enable it through their CMS or add it as a button on the homepage. After all, you've created social media profiles for the purpose of growing your reader numbers. Don't forget about RSS users, who might be a small portion, but are incredibly loyal.
Create an RSS feed from any website
RSS has fallen out of fashion over the last decade or so. Therefore, you can't expect that every site will have a working RSS feed. Scroll down to find out how to find or make your own RSS feed for WordPress, Joomla and Drupal, but in those instances it seems there's no option at all, we bring you actionable advice on how to solve this problem straight up.
Feed Creator is a more hands-on tool made by Five Filters. It requires a little bit more knowledge on HTML and coding to set-up and configure an RSS feed's URL. There's a free version, though you want to spend a little for the paid version, which lifts restrictions on the max number of items returned in each request, the max number of values in multi-value parameters and cache time.
RSS.app wins hands-down for a no-fuss experience, where you only need to paste the URL of the site you want and it does all the work for you. What's great about the RSS.app is that it welcomes users with pre-determined categories like as basic as web pages, Instagram profiles and hashtags, public Facebook pages and groups, Twitter feeds to more specific like NPR, Vogue and InStyle. Zero coding necessary and just as useful for site owners.
Create custom RSS feeds
RSS feeds are not just for websites. You can easily embrace RSS to optimize your inbox. Yes, get rid of your newsletter problem once and for all (don't pretend you don't have one). Redirect all newsletter updates to your RSS reader of choice. The job is made all the easier thanks to Kill the Newsletter – a bare-bones tool that automatically generates a custom RSS feed ready to be added to your RSS feed reader.
The all-white homepage has one sole field. Fill out the name of the newsletter you want to convert, hit the button and that's it. Simple, clean and efficient.
How to find an RSS feed's URL?
We'll walk you through the varying difficulty levels in locating a website's RSS feed's URL and we begin with the easiest step – take a look around the site itself. This used to be the predominant way to subscribe to an RSS feed way back in the day, when blogs ruled the Internet, and there are still remnants of this heyday.
You might spot the RSS icon somewhere along the header of the site in the upper right corner, or somewhere in the footer in the lower left. If not there, you might want to search for other social media follow buttons. These may be in a column on either left or right, where you can follow the site on different social media platforms.
If the site you want to subscribe to is in a more traditional blog format, then look at the posts' share buttons. The RSS button is an electric orange, but depending on the website design, it might appear in different colors and styles, so better be extra vigilant.
The source code
The truth of the matter is RSS has fallen out of the limelight. Many websites don't support it and others simply don't advertise it with a subscription button. Reasons vary from 'there are not a lot of RSS users to begin with' to 'the bright orange icon clashes with the color scheme'. That's how RSS retreats to the HTML source code and requires a little bit of elbow grease to be found.
What do you need to do to locate the RSS feed's URL? Quite simple:
You right click on the website's page and on the small, drop-down menu you'll see Page Source.
Click on it, and a new window pops up, which contains the code for the entire page.
Use the search function feature (Ctrl + F on a PC or Command + F on a Mac), and enter RSS.
If the website does support RSS, you'll find it straight away and the URL to the feed is between the quotation marks following href=.
RSS browser extensions
Another easy way to locate RSS feeds and subscribe to them is to install an RSS browser extension as they automate the work for you. Say goodbye to the repetitive manual searches through HTML code. Why should you do it by hand, when a press of the button should suffice?
One of the best examples on the market is the aptly named RSS Subscription Extension built for Chrome. Install it and let it do its work. Each time you visit the site, the extension scans the HTML code for an RSS feed and displays the classic RSS icon at the end of the Omnibox (in case you do not know what the Omnibox is – it's the address bar in Chrome, which also doubles as Google search). Click on the icon and subscribe. The extension comes with a pre-built selection of RSS feed readers, but users can add any other web-based feed readers.
Using Safari? Pay a small fee for the useful RSS Button for Safari. Awesome RSS and Feedbro are the top choices Firefox users swear by.
The RSS feed's URL in Wordpress
WordPress dominates the Internet and that's no understatement. There's a one-in-three chance that any website you visit is built using WordPress. That's roughly 30% of the entire Internet for those who're keeping score. If you know your website is hosted on WordPress or the website you want to subscribe to is on WordPress, then you will have an easy time finding the URL to the RSS feed. WordPress supports RSS automatically and every site comes with an RSS feed. All you have to do is play around till you find the way to discover the RSS feed URL.
What works most of the time is to add "/feed/" at the end of a website's URL to generate an RSS feed's URL. Sometimes, you should add "/rss/", because not all WP sites generate RSS feed URLs using "feed". If you want to get a little bit more technical, you can dive into this article that fully examines the different tags you can add to a site's main URL to generate an RSS feed.
Speaking of tags, are you interested in one topic only? Don't want to clog your entire RSS reader with a barrage of updates and articles (this is particularly useful for sites with heavy, daily posting schedules)? WordPress auto-generates RSS feeds for every category and tag.
Let's examine how an RSS feed URL will look for a hypothetical Example WordPress Site, if you want to subscribe to a category of posts: https://www.examplewpsite.com/category/breaking-news + /feed/
And when you want to subscribe to a tag: https://www.examplewpsite.com/tag/weather-events + /feed/
The RSS feed's URL in Joomla
Joomla, in stark contrast to WordPress, doesn't have a built-in RSS support and as such, chances are that a site on Joomla won't have an RSS feed URL. Whether you rely on a browser extension or choose to dig around the source code, there are ways to manually detect RSS. If you're going through the HTML, we suggest you inspect the blog section alongside the homepage.
There's no feed in sight? No, worries. That's why we've featured Feed Creator and RSS.app.
Are you the owner of a Joomla website with no RSS feed? There's one easy way to rectify this oversight – download the gsRSSFeed plugin from the Joomla.org site (it's available at the RSS Feeds section). Install the plugin through the installer and move onto Components, where you want to find gsRSSFeed and click "New". Fill out the fields and you're done!
The RSS feed's URL in Drupal
Drupal is very much in the same category as Joomla in regards to RSS. Meaning there's a high probability you won't locate an RSS feed URL despite our best tips and tricks. Where you can't find a URL you can create one as we have shown with Joomla and circumvent this obstacle.
Owners of Drupal sites, make it easy for readers to enjoy your content and enable an RSS feed for any category of posts on your site. Here are the basic steps you should follow:
Go to Structure and scroll down to the very bottom where it says Views.
Click on Views and you'll see all the full list components on your site. Choose the component you want to create an RSS feed for. You will see a highlighted link in blue to the component's right.
Once you click open the element, draw your attention to the menu found right above Display Name. There's a button that says +Add. When clicked, a menu descends and there you select Feed.
The right column at the top is titled Feed Settings and you want to click on where it says 'No path is set' (again this is highlighted in blue, so it's easy to find).
Create the URL for the feed, then hit Save.
Watch this in-depth video that walks you through the process and instructs you how to additionally tweak settings.