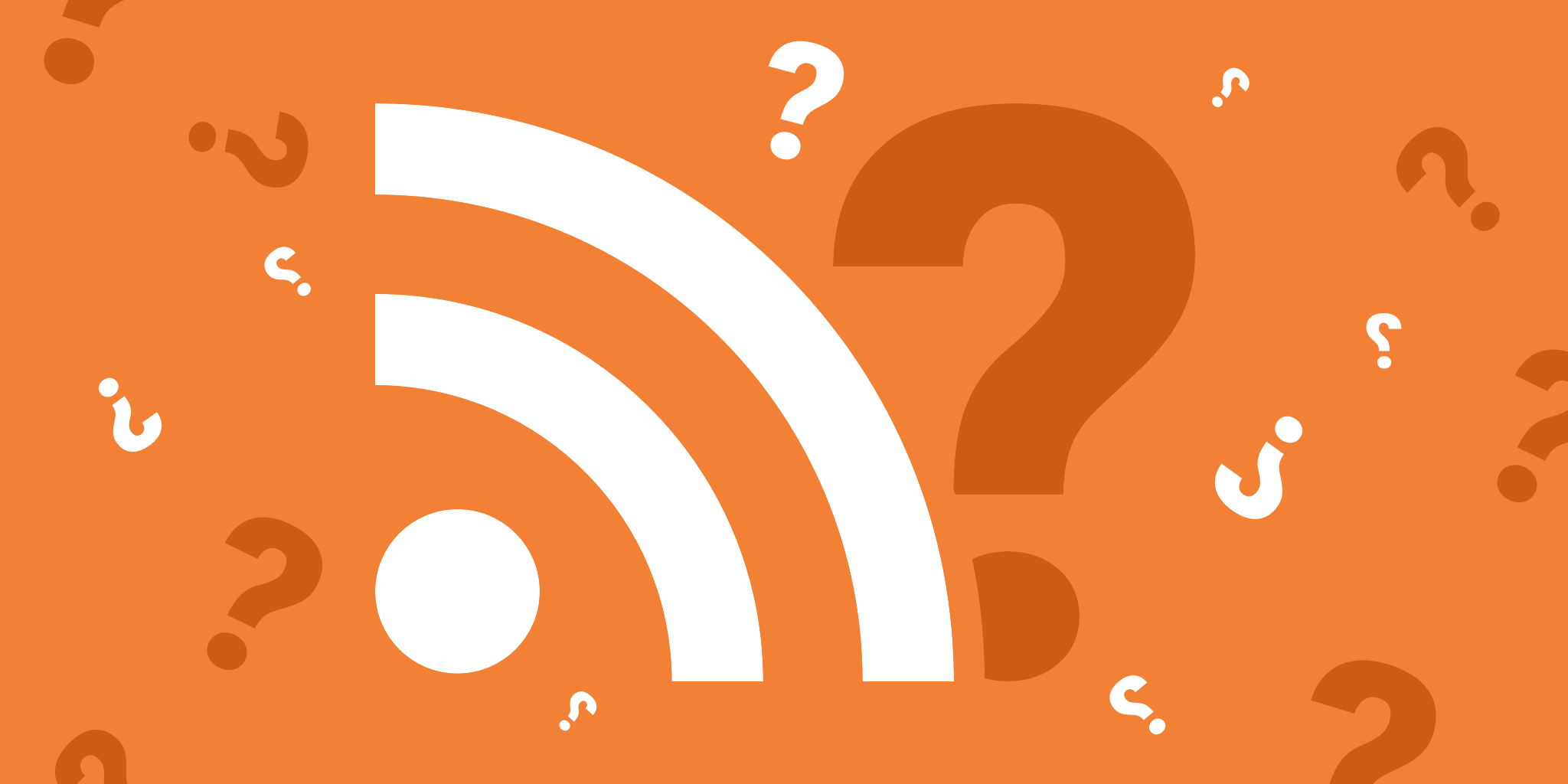 What is brand monitoring and why your business needs it?
Brand monitoring. Your business needs it. But what is it? The term is often confused with social media monitoring, which is one of the tools under the bigger umbrella of brand monitoring. What you need to know is that brand monitoring hones in on any conversation concerning your product, your brand and even your industry.
Customers base their purchases on reliable information and recommendations in social circles, so the Internet already has thousands upon thousands of insights and leads for you to analyze and take further. Brand monitoring uses keyword monitoring to lead you to any place around the web from a comment on a blog, a forum post to a think piece and podcast show notes.
This treasure trove of information then assists you in anything you want your marketing team to achieve. It's why we insist brand monitoring is essential.
The Importance of brand monitoring
Brand monitoring has quickly transitioned from an optional marketing task to absolutely essential - a direct result from the proliferation of Wi-Fi, an expanding global infrastructure and ubiquity of mobile devices. We're spending more and more time online, hence people are talking about your brand online. Traditional media has still some hold over the population, but to make the most out of your audience is online.
Monitoring your brand taps you into a constant stream of customer and professional reactions from all corners of the Internet. Data drives marketing and you have a wealth of resources at your very fingertips to improve your brand, polish your messaging and target your products with precision. The Internet has certainly accelerated our way of life and companies have to keep up with the pace and strategize ahead.
No brand can achieve this complicated wire act without brand monitoring.
Three reasons to monitor your brand online
Having sufficient knowledge in any situation is half the battle regardless of your goal. Preparation leads you to success and the same applies towards digital marketing. Whether you're planning a new campaign hashtag for a product launch or working towards a better SEO link building strategy, brand monitoring gives you the coordinates necessary to decide on your next step.
Monitoring your brand online boasts numerous applications to strengthen your position within the industry segment you inhabit. We've chosen to highlight three reasons with the biggest impact in the short term.
Engage with your customers more effectively
Customers dictate the tempo at which you grow or whether you'll make to the next fiscal year. A thorough understanding of your audience lends itself to improved marketing strategies to not just convert new customers, but retain existing ones.
It all starts by listening to what they're saying to you directly. What is it that they want? What is it that they don't? What about your brand has to change in order to make them happy? Are they engaging with your online campaigns? You gather data on each point. Build on top of this by also inserting yourself in their conversations at the same time and assisting in any way possible.
Monitoring your brand also reveals a lot about your customers as agents on the Internet. Perhaps most valuable of all is learning where they prefer to spend their time online. Facebook, still one of the biggest social media channels, has been losing popularity within younger demographics for Snapchat and TikTok. Reddit also attracts its own demographic.
The overall process enables you to create a more detailed buyer persona for your ideal customer. Buyer personas are essential for targeting marketing materials and strategies and should always be in a state of refinement and development.
Manage your online reputation
A reason why companies often get completely blindsided by scandals and outrage is lack of insight into community goodwill towards the brand as well as general ignorance of customer pain points and shifts in consumer beliefs. Through monitoring, you're in a better position to keep your fingers on the pulse of collective sentiment towards your brand. Even the smallest of dips is a cause for a swift course correction.
Are any clouds gathering in the sky foretelling a social media storm up ahead? Address failings in real-time as soon as possible and assist customers wherever possible to cultivate trust.
Are you in step with industry benchmarks for social responsibility and sustainability? In no other time in history are business practices under scrutiny by customers. While mega corporations can survive negative press and criticisms, smaller operations need laser-sharp focus.
Are you as impactful as you thought you were? PR and sales campaigns tend to generate buzz in a way that's directly visible to your marketing team. In the thick of things, you might not see the bigger picture and what impact your efforts have. Monitoring gauges the efficacy of your digital marketing strategy beyond your immediate social media circle.
Follow your market trends
Another defining feature of 21st century consumerism is the amount of research customers perform before each purchase. Recommendations from family and immediate friends are still the bedrock of word-of-mouth marketing, but the definition has broadened as customers call upon social media contacts to recommend and advise on purchases. Then they head towards forums and review sites and publications to compare notes and investigate quality and other claims.
Through industry-keyword research you follow their conversations and gain sales opportunities such as finding potential resellers for your products as well as trace any new trends that might just be gaining traction. We recommend you expand your research to competitors as well, because this way you can position yourself to convert unhappy customers, who have been ignored by your big competitors. Aside from poaching customers, such monitoring further deepens understanding of your common, shared audience.
What to monitor online?
The Internet is endless and customers' self-expression is somewhere out there as well. As such, no cut-and-dried, one-size-fits-all strategy is in place to best monitor your market positions. However, we want to highlight three useful areas to assist you in developing your own monitoring strategy.
Branded and Non-branded keywords
Every marketing campaign and strategy traces back its beginnings to a detailed keyword research. To learn anything about anything concerning your brand you should know how to look.
Easiest is to turn to obvious markers such as the brand name, product names, slogans or hashtags (all fall into the category of branded keywords). Though greater value comes from casting the net wider into industry keywords, product-related keywords and popular search queries (non-branded keywords). A complimentary balance of both categories impacts your marketing significantly.
Branded keywords create a comprehensive overview of your brand's health and standing within a given moment. What do customers think about you? What do customers want from you? What are customers excited about your brand? Don't forget to think about how customers can misspell your brand name (to err is human).
Non-branded keywords reveal your ranking in search results based on common searches in your niche. Such keyword research lays the fundamentals of SEO link building and PPC campaigns. The non-branded keywords are how a potential customer discovers your brand by searching for product type or a specific feature.
Social media
Content has fragmented with brevity being a key factor in the rise of social media platforms. Every person has a voice and they're quite vocal, hence why blogs and other web platforms have been overturned as the delivery system for content. Brand Mention illustrates how the ratio has changed between web mentions and social media mentions in favor of the latter. The impact of social media on digital marketing and sustaining a positive brand reputation cannot be understated.
Successful monitoring, then, relies on social media mentions and these go beyond directly tagging your accounts. You're missing out on valuable information regarding your brand and how you're performing in key factors such as public sentiment, product satisfaction and customer support. It's impressive when a brand steps into a conversation online when they're not tagged to solve an issue or customer complaint.
You're also quite likely to identify new social media channels, where your customers frequent and you can utilize to better raise engagement and leverage insights.
Competitors
The market sets the tone for any necessary shifts in marketing and trends to bear in mind. What is the market, if not your competitors? Extending a similar keyword research onto your competitors, whether the undisputed leaders or up-and-comers deepens your understanding of your customers.
Competitors in any niche share a common audience they're fighting over, so analyzing competitor campaigns, reputation and performance hints towards strategies you might well adopt. Discover what works and can be applied to your messaging and core value propositions, and steer clear of any public blunders that have triggered intense online backlash.
That's the way competition works in the digital era and you can be certain you're already under the watchful eye of your competitors. What's more important, this technique mines for insights from readily available, public information. It's transparent, which is why brands prefer it. You play the game by the rules turning to a white-hat marketing technique. All is fair and square.
The best and most efficient tools to monitor your brand
Brand monitoring can be performed through a variety of tools. What you will choose depends on your specific reasons for monitoring at this moment in time, volume of keywords and your budget.
Nothing is simpler than signing up for Google Alerts and direct all aggregated emails to an RSS feed reader. Google Alerts naturally supports an RSS feed and you can easily subscribe and follow through your Inoreader dashboard. That's only one of RSS's capabilities as a productivity tool. At the same time, Google Alerts is simplistic (a good entry tool) and free (excellent for small brands without the ability to dedicate a budget for monitoring, yet).
But you're most likely interested in the big metrics. Brand Mentions gives you the statistical data you need to power any future marketing project and campaign. Users view activity on all social media profiles through a central hub and can respond to customers directly with one click. What is the public sentiment? What are the negative things said about you? Who are your influencers? Brand Mention tells you all that.
Brand24 offers similar services and differentiates itself through a streamlined mobile app for when you're on the go, real-time analysis, PDF auto-generated reports and social media reach statistics. BuzzSumo best targets web content with domain alerts and author alerts, while Hootsuite has more of a social media focus with the ability to schedule tweets in advance and create streams based on keywords, lists and topics.